Article successfully added.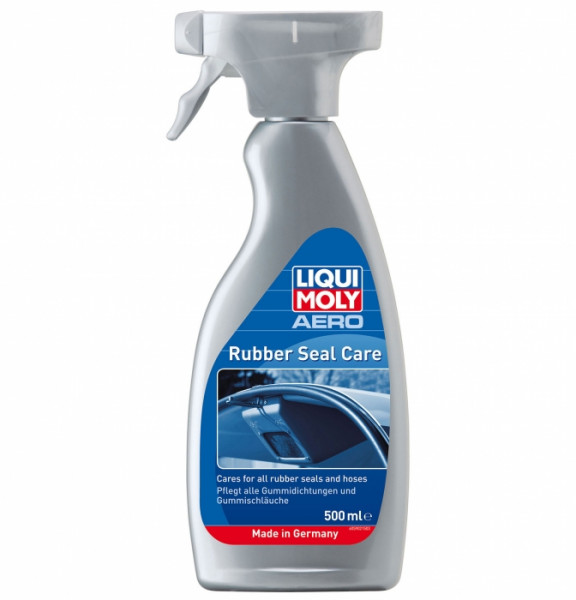 Content:
0.5 Liter (€29.00 * / 1 Liter)
Prices incl. VAT plus shipping costs
Ready for shipment: Delivery within 1-3 workdays
Attention:
Spare vom 01. bis 31.12.2023 die Versandkosten!
*1
Aktion Ready for Christmas 2023
Bestellungen, die vom 01. bis 31. Dezember 2023 auf www.eisenschmidt.aero und www.aviation-training.aero erfolgen, werden versandkostenfrei versendet. Folgende Bedingungen müssen dafür erfüllt sein: Warenkorbwert von mind. 15 €, Versendung innerhalb Deutschlands, Bestellung von Endkunden und Flugschulen (keine Händler), nur Standard Brief- und Paketversand (kein Express- und Speditionsversand).
*1 Offer valid until 31/12/2023
Cares for all rubber seals and rubber hoses. Special development for aircraft and...
more
Cares for all rubber seals and rubber hoses.
Special development for aircraft and helicopters from LIQUI MOLY.
Due to the harsh weather conditions, the high temperature differences and the often high age of the aircraft, various problems arise:
Brittle and porous rubber seals promote water ingress and wind noise.
In the case of air-cooled engines, the rubber air baffles perform air-guiding functions. If these air baffles are no longer under tension, the engine can partially overheat and suffer damage.
Rubber hoses under the cowling, whether oil, vacuum or overpressure hoses, age and can lead to malfunctions due to leaks.
LIQUI MOLY AERO Rubber Seal Care:
ensures elastic rubber hoses and thus leads to increased operational safety.

is suitable for silicone rubber.

ensures supple door seals and thus restores peace of mind in flight

prevents sticking of door and trunk seals

keeps baffles soft and supple. thus optimal engine cooling, less vibrations and thus less cracks in cowling sheets

prolongs service life, as well as operational safety and keeps rubber parts elastic

Packaging unit for shipyards and distributors: 6 pieces
LIQUI MOLY AERO Rubber Seal Care is specially formulated to meet the needs of general aviation.
Contents: 500 ml
Scope of delivery
1 bottle á 500 ml