No results were found for the filter!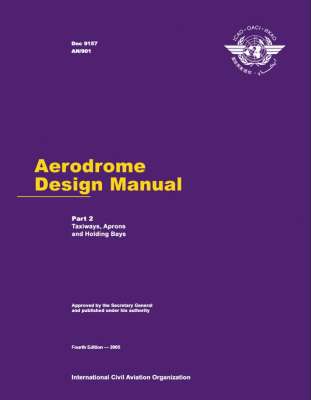 ICAO Document 9157 - Aerodrome Design Manual (Part 2)-Digital
Part 2: Taxiways, Aprons and Holding Bays

ICAO Document 8071 - Volume II - Manual on Testing
Manual on Testing of Radio Navigation Aids - Volume II - Testing of Satellite-based Radio Navigation Systems (Doc 8071 - Vol 2)

ICAO Document 8991 - Manual on Air Traffic Forecasting - 3rd Edition 2006
This manual is addressed to civil aviation administration personnel, airline planners, planners of airports and air navigation systems and others actively engaged in practical forecasting work. It provides a survey of techniques...

ICAO Document 9150 - Stolport Manual - 2nd Edition
Stolport Manual (Doc 9150) This manual provides guidance for the planning and establishment of stolports, unique airports designed to serve airplanes that have exceptional short-field performance capabilities. The material in this manual...

ICAO Document 9426 - Air Traffic, 1st Edition
Air Traffic Services Planning Manual (Doc 9426), including Amendments 1-4 This manual consists of guidance material previously contained in Annex 11 and the PANS-ATM, and, consequently, supplements the provisions governing ATS as...

ICAO Document 9554 - Manual Concerning Safety
This document provides guidance material which is meant to assist States in providing for the safe and orderly flow of international air traffic in the event that military activities, which constitute potential hazards to civil aircraft,...

ICAO Document 9803 - Line Operations Safety Audit
This manual presents basic information on the use of the Line Operations Safety Audit (LOSA), an organizational strategy aimed at improving the management of human error and developing countermeasures to error in operational...

ICAO Document 9830 - Advanced Surface Movement
This manual provides an overview of the A-SMGCS operational requirements in order to facilitate implementation of various functions in a modular form depending on specific local aerodrome circumstances. Chapters 1 and 2 contain an...