Article successfully added.
ROTWEISS Hand Polishing Sponge
(Order No.: S4240002)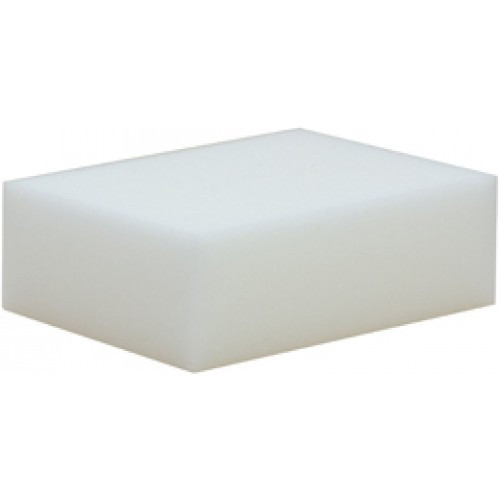 Prices incl. VAT plus shipping costs
Ready for shipment: Delivery within 1-3 workdays
Attention:
Spare vom 01. bis 31.12.22 die Versandkosten und nutze die Chance auf einen tollen Gewinn!
*1
Aktion Ready for Christmas 2022
Bestellungen, die vom 01. bis 31. Dezember 2022 auf www.eisenschmidt.aero und www.aviation-training.aero erfolgen, werden versandkostenfrei versendet. Folgende Bedingungen müssen dafür erfüllt sein: Warenkorbwert von mind. 5 €, Versendung innerhalb Deutschlands, Bestellung von Endkunden und Flugschulen (keine Händler), nur Standard Brief- und Paketversand (kein Express- und Speditionsversand). 
Jeder Kunde, der in diesem Zeitraum online bestellt oder im Ladengeschäft in Egelsbach einkauft, nimmt automatisch an einem Gewinnspiel teil. Jeder Kunde im Dezember landet einmal im Lostopf, d.h. mehrfache Bestellungen erhöhen nicht die Gewinnchance. 
Kunden im Laden können nur teilnehmen, wenn bei Kauf eine Rechnung mit Name und Adressdaten erstellt wurde. Es gelten unsere Teilnahmebedingungen für Gewinnspiele: https://www.eisenschmidt.aero/teilnahmebedingungen
Zu gewinnen gibt es folgende Preise: 
3 x je 1 ICAO-Wandkarte Deutschland (Ausgabe 2023) auf Alu-Dibond
5 x je 1 Eisenschmidt Regenschirm
Die ICAO-Wandkarten werden im März 2023 verschickt, die Regenschirme im Januar 2023.
*1 Offer valid until 31/12/2022
The hand polishing sponge is especially suitable for manual processing of polishing...
more
The hand polishing sponge is especially suitable for manual processing of polishing pastes.
By changing the pressure during polishing, the polishing paste can be pressed out of the sponge or the paste can be taken up again (working almost without pressure).
Dimensions: 120 x 90 x 40 mm
Washable with water and washing-up liquid.