Article successfully added.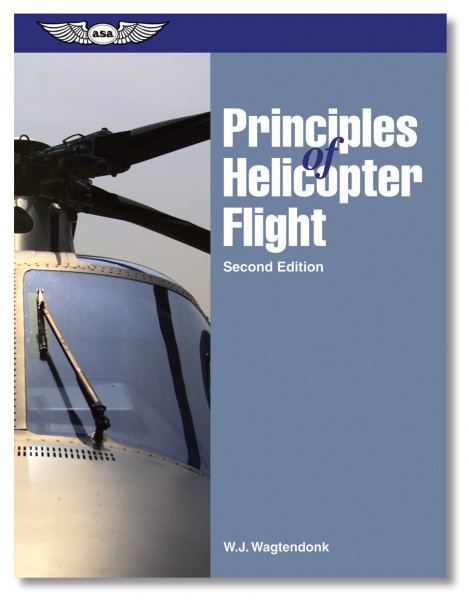 Quantity
Unit price
To

19

€21.50 *
From

20

€19.35 *
Prices incl. VAT plus shipping costs
Ready for shipment: Delivery within 1-3 workdays
Attention:
Spare vom 01. bis 31.12.2023 die Versandkosten!
*1
Aktion Ready for Christmas 2023
Bestellungen, die vom 01. bis 31. Dezember 2023 auf www.eisenschmidt.aero und www.aviation-training.aero erfolgen, werden versandkostenfrei versendet. Folgende Bedingungen müssen dafür erfüllt sein: Warenkorbwert von mind. 15 €, Versendung innerhalb Deutschlands, Bestellung von Endkunden und Flugschulen (keine Händler), nur Standard Brief- und Paketversand (kein Express- und Speditionsversand).
*1 Offer valid until 31/12/2023
This book explains the complexities of helicopter flight in clear, easy-to-grasp terms, covering helicopter aerodynamics and operations in a building-block manner of teaching.
The book provides background knowledge as to why the helicopter flies, and more importantly, why it sometimes doesn't. It explains the aerodynamic factors associated with rotor stalls, mast bumping, wind effect, and many other important aspects of helicopter flight pilots are required to know. Soft cover, 288 pages, illustrated, glossary, index.
The worldwide helicopter industry has waited a long time to see a manual of this caliber. Helicopter pilots need to thoroughly understand the consequences of their actions, and base them upon sound technical knowledge. This textbook provides the background knowledge explaining why the helicopter flies and, more importantly, why it sometimes doesn't. Technical knowledge and sound handling are the ingredients that make a safe pilot. For the student learning to fly helicopters into the 21st century, this book is one of the essential keys to flight. Review questions conclude each chapter.
| | |
| --- | --- |
| Book style: | Soft-cover |
| Manufacturer / Publisher: | ASA |
| Language: | English |