Article successfully added.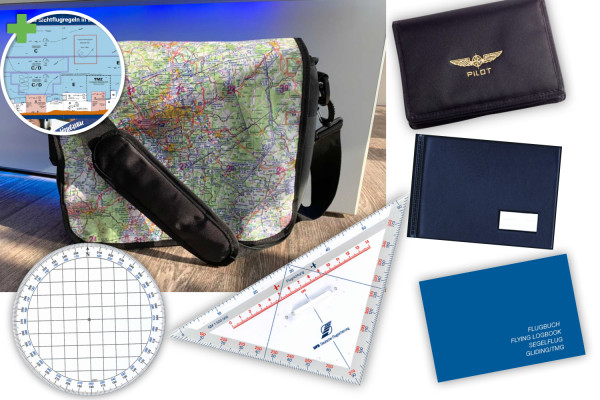 €64.00 *
€83.43 *
(23.29% Saved)
Prices incl. VAT plus shipping costs
Attention:
Spare vom 01. bis 31.12.2023 die Versandkosten!
*1
Aktion Ready for Christmas 2023
Bestellungen, die vom 01. bis 31. Dezember 2023 auf www.eisenschmidt.aero und www.aviation-training.aero erfolgen, werden versandkostenfrei versendet. Folgende Bedingungen müssen dafür erfüllt sein: Warenkorbwert von mind. 15 €, Versendung innerhalb Deutschlands, Bestellung von Endkunden und Flugschulen (keine Händler), nur Standard Brief- und Paketversand (kein Express- und Speditionsversand).
*1 Offer valid until 31/12/2023
The basic set for the start into pilot life as a glider pilot. With this, all...
more
The basic set for the start into pilot life as a glider pilot.
With this, all suitable products, which should not be missing in any case in the pilot training, are available together.
With the flight logbook for gliding according to the EU directive, the matching cover and a document bag, you are equipped for the time in the cockpit from the first flying lesson. Also included are the compass rose/circulator and the DFS course triangle - perfect for flight preparation. And to be able to stow everything well, the MapBag Echo Sierra with freely selectable flap is also included (please send us an email with the desired flap (selectable from the 8 ICAO map sections for Germany) after placing your order).
Scope of delivery
(Article description linked)