Article successfully added.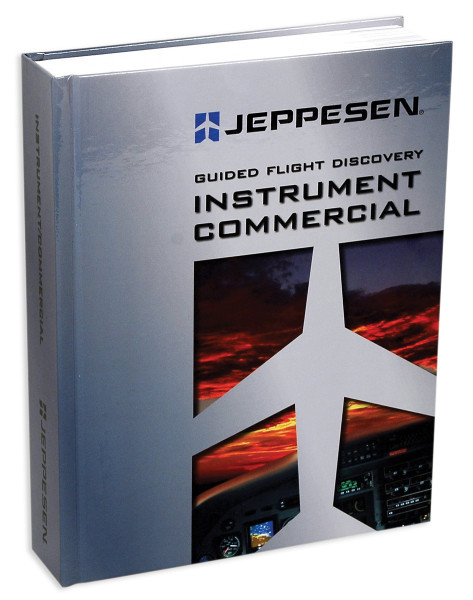 Prices incl. VAT plus shipping costs
Currently not available. Available soon unless it is out of stock. Please contact our Customer Support.
Attention:
Spare vom 01. bis 31.12.2023 die Versandkosten!
*1
Aktion Ready for Christmas 2023
Bestellungen, die vom 01. bis 31. Dezember 2023 auf www.eisenschmidt.aero und www.aviation-training.aero erfolgen, werden versandkostenfrei versendet. Folgende Bedingungen müssen dafür erfüllt sein: Warenkorbwert von mind. 15 €, Versendung innerhalb Deutschlands, Bestellung von Endkunden und Flugschulen (keine Händler), nur Standard Brief- und Paketversand (kein Express- und Speditionsversand).
*1 Offer valid until 31/12/2023
The Instrument/Commercial Manual is your primary source for initial study and review to achieve...
more
The Instrument/Commercial Manual is your primary source for initial study and review to achieve an instrument rating or commercial pilot certificate. The intuitive organization and colorful presentation of the manual will help you learn quickly from the start. The text contains complete and concise explanations of the advanced concepts and ideas that every instrument and commercial pilot needs to know with the subjects arranged in a logical manner to build upon previously introduced topics. You can expand your knowledge of specific subjects and the world of aviation by exploring the Discovery Insets, which are strategically placed throughout the chapters. To help you understand how your mind and body function while you fly, human factors principles are presented in Human Element Insets. Throughout the manual, concepts that directly relate to FAA test questions are described in FAA Question Insets. To help you effectively review material, key terms are highlighted throughout the text and listed at the end of each section along with a checklist, which summarizes important concepts. Additionally, you can evaluate your understanding of material by completing the associated questions at the end of each section.
| | |
| --- | --- |
| Book style: | Soft-cover |
| Manufacturer / Publisher: | JEPPESEN |
| Language: | English |