Article successfully added.
Ascend to instrument flight - The extract for on the way
(Order No.: S5450103)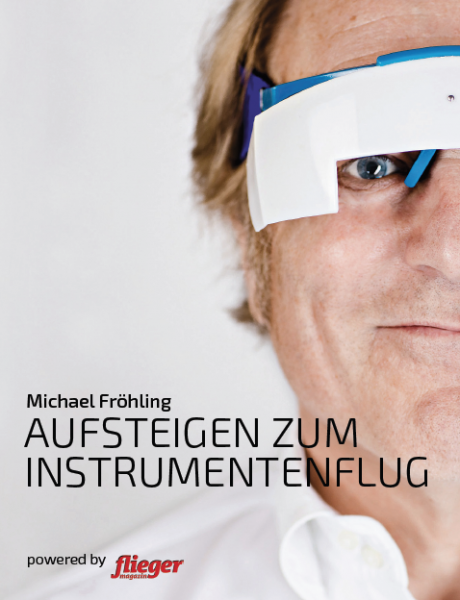 Prices incl. VAT plus shipping costs
Ready for shipment: Delivery within 1-3 workdays
Attention:
Spare vom 01. bis 31.12.2023 die Versandkosten!
*1
Aktion Ready for Christmas 2023
Bestellungen, die vom 01. bis 31. Dezember 2023 auf www.eisenschmidt.aero und www.aviation-training.aero erfolgen, werden versandkostenfrei versendet. Folgende Bedingungen müssen dafür erfüllt sein: Warenkorbwert von mind. 15 €, Versendung innerhalb Deutschlands, Bestellung von Endkunden und Flugschulen (keine Händler), nur Standard Brief- und Paketversand (kein Express- und Speditionsversand).
*1 Offer valid until 31/12/2023
The book "Ascending to Instrument Flight" is quite practical. It is based on a 12-month column...
more
The book "Ascending to Instrument Flight" is quite practical. It is based on a 12-month column by Michael, which was published in the magazine fliegermagazin under the same name in 2014/15. Later articles by Michael from the magazine have been added - all of them have been updated and extended. Thus all important topics of practical instrument flight are covered and the contents of the practical IFR training - be it Enroute or Competency based - IFR or the classical IFR, which is part of the ATPL training to become a commercial pilot, are covered. Theoretical and technical contents are only covered if they are directly relevant to practical IFR flying. The book is therefore not only an ideal tool for flight instructors but also indispensable reading for anyone who is considering acquiring an instrument rating, is already in training or is travelling under instrument flight rules for private or business purposes and wants to refresh their knowledge and skills and raise them to a higher, more professional level. The philosophy of the book is also to constantly develop itself further according to new technology, laws, procedures and knowledge and to be as up-to-date as possible for the planned eBook and new print runs.
| | |
| --- | --- |
| Book style: | Soft-cover |
| Medium: | Paper / Book / Magazine |
| Language: | German |