Article successfully added.
Reports of International Arbitral Awards, Vol. 33 (United Nations)
(Order No.: 60917)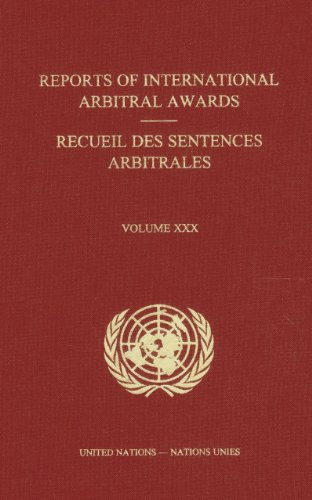 Prices incl. VAT plus shipping costs
Currently not available. Available soon unless it is out of stock. Please contact our Customer Support.
Attention:
Spare vom 01. bis 31.12.2023 die Versandkosten!
*1
Aktion Ready for Christmas 2023
Bestellungen, die vom 01. bis 31. Dezember 2023 auf www.eisenschmidt.aero und www.aviation-training.aero erfolgen, werden versandkostenfrei versendet. Folgende Bedingungen müssen dafür erfüllt sein: Warenkorbwert von mind. 15 €, Versendung innerhalb Deutschlands, Bestellung von Endkunden und Flugschulen (keine Händler), nur Standard Brief- und Paketversand (kein Express- und Speditionsversand).
*1 Offer valid until 31/12/2023