Article successfully added.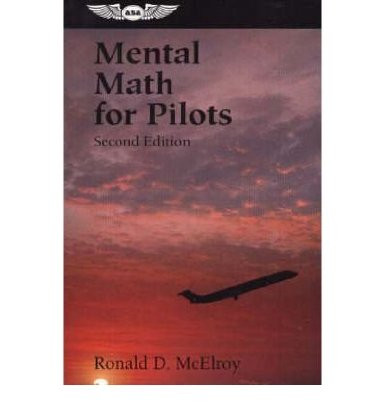 Quantity
Unit price
To

19

€19.90 *
From

20

€17.91 *
Prices incl. VAT plus shipping costs
Ready for shipment: Delivery within 1-3 workdays
Attention:
Spare vom 01. bis 31.12.22 die Versandkosten und nutze die Chance auf einen tollen Gewinn!
*1
Aktion Ready for Christmas 2022
Bestellungen, die vom 01. bis 31. Dezember 2022 auf www.eisenschmidt.aero und www.aviation-training.aero erfolgen, werden versandkostenfrei versendet. Folgende Bedingungen müssen dafür erfüllt sein: Warenkorbwert von mind. 5 €, Versendung innerhalb Deutschlands, Bestellung von Endkunden und Flugschulen (keine Händler), nur Standard Brief- und Paketversand (kein Express- und Speditionsversand). 
Jeder Kunde, der in diesem Zeitraum online bestellt oder im Ladengeschäft in Egelsbach einkauft, nimmt automatisch an einem Gewinnspiel teil. Jeder Kunde im Dezember landet einmal im Lostopf, d.h. mehrfache Bestellungen erhöhen nicht die Gewinnchance. 
Kunden im Laden können nur teilnehmen, wenn bei Kauf eine Rechnung mit Name und Adressdaten erstellt wurde. Es gelten unsere Teilnahmebedingungen für Gewinnspiele: https://www.eisenschmidt.aero/teilnahmebedingungen
Zu gewinnen gibt es folgende Preise: 
3 x je 1 ICAO-Wandkarte Deutschland (Ausgabe 2023) auf Alu-Dibond
5 x je 1 Eisenschmidt Regenschirm
Die ICAO-Wandkarten werden im März 2023 verschickt, die Regenschirme im Januar 2023.
*1 Offer valid until 31/12/2022
A Study Guide It almost goes without saying that all pilots eventually need to perform...
more
A Study Guide
It almost goes without saying that all pilots eventually need to perform some type of math calculation in their head while flying. Here is a book to help sharpen those mental skills and operate better in today's technological environment.
With the increased use of electronic gadgets in airplanes, the mind of the pilot is one of the most often overlooked "computers" available in the cockpit. Mental Math for Pilots helps rev up your brainpower, allowing you to quickly process complex equations while expanding mental acuity towards a wide range of practical math problems frequently used in flight. Quick recall and retention aids are provided for calculating temperature conversions, crosswind components, time-speed-distance problems, reciprocal headings, visual descent points and many, many more. Complex equations are explained in straightforward terms along with helpful tips, calculations and formulas to sharpen math skills and mentally keep you ahead of the game.
Whether you are preparing for a pilot interview, gearing up for a checkride, or just looking to enhance your aviation math skills, this is a must read for every aviator and is sure to help you become a more professional and precise pilot.
| | |
| --- | --- |
| Book style: | Soft-cover |
| Manufacturer / Publisher: | ASA |
| Medium: | Paper / Book / Magazine |
| Language: | English |